Complementary and Alternative Therapies for Managing Mental Health.
 Before you read: It's important to talk to your GP or support worker before you introduce any alternative therapies within your recovery plan, as they'll be able to help you understand any benefits or risks involved. There is limited research into alternative therapies and eating disorders, however we will try and offer some evidence and resources within this blog.
Complementary (or alternative) therapies cover a wide range of different treatments and services, often including meditation-based therapies and mindfulness techniques and herbal remedies. Whilst the NHS does now provide a whole range of treatments for mental health conditions and eating disorders, including complementary therapies, often you will need to do your research to find the less mainstream options for treatment.
The reasons we might try decide to try complementary or alternative* therapies could be one of many:
You're looking for a more complete package for support. You are working towards your goals with you GP or health worker, but want to explore other options which you can integrate into your daily routine.
You don't want, or don't agree with the approach or options give to you by your doctor. You might want to talk another approach in managing your mental health, that doesn't involve medication or mainstream talking therapies.
You are waiting for treatment. Being on a wait list isn't great, so many individuals look to alternative treatments to help manage their symptoms in the meantime.
You've already tried other options. So far, no good? There is no one-size-fits-all approach to treatment and you might find what your doctor has offered hasn't suited you.
*The terms 'complementary' and 'alternative' therapies is dependent on whether you choose to use them alongside mainstream treatment, or instead of.
At First Steps ED, we have seen many of our service users seeking out creative experiences and spiritual approaches over the last couple of years, to complement and/or replace the more traditional methods in recovery like talking therapies. Below, we will talk about a couple of the options available to you, as well as a couple other therapies which you might find helpful.
Reiki Therapy.
Pronounced 'ray-key', this energy healing practice is carried out by practitioners to aid wellbeing and rebalance the mind, body and soul. It involves the practitioner placing their hands lightly on you, or hovering above, throughout treatment.
We asked our resident Reiki practitioner, Anna, about how Reiki can support us through stressful experiences and anxiety:
"Reiki can help stress and anxiety by cleansing, balancing, and energising the flow of energy within the chakras and energy system as a whole. Reiki can help on a physical, emotional, mental, and spiritual level to achieve this through a myriad of ways, such as through:
helping with any physical issues, such as pain or discomfort, which may be causing anxiety and stress in many ways.
enabling deep rest, relaxation and switching off, helping to reduce worry, with people often reporting that a weight has been lifted after sessions.
improving clarity and focus, empowering people to see any stressful or anxiety provoking issues or their approach to these issues in a different way.
empowering people to identify, to challenge and let go of any thoughts or behaviours which might be leading to stress or anxiety.
improving mood, emotional wellbeing and motivation to enable people to find strategies and make their own changes to help reduce stress and anxiety.
helping people communicate with themselves and others in ways which do not result in stress and anxiety, perhaps challenging and reshaping not only their inner critic, but also their relationships in their day to day lives."
You can learn more about our reiki service here, or register your interest by emailing the team on info@firststepsed.co.uk (please note that this is a paid service).
Yoga.
Yoga is something we are all a bit more familiar with, but did you know there are a number of different practices? Whatever type you go for, yoga is a spiritual and physical practice, designed to increase self-awareness whilst focusing on breathing, meditation and other grounding techniques.
Many people already use it as a part of their own self-care routines, but it can also be effective for a number of mental health conditions, including anxiety and depression as it can help reduce stress levels and lead to clarity. Research in 2019, shared the impact yoga had on body image in young adults and found significant changes in:
positive feelings and sense of well-being,
less self-objectification,
more positive body image,
(Whilst there were some negative feelings share by participants, like self-criticism and feeling uncomfortable while participating, there were far more positive results than negative ones.)
Here at First Steps ED, we have our award-winning Kundalini Yoga service, brought to you by a qualified yoga teacher. It is unlike Hatha Yoga as it focuses on breathing and meditation and is recommended for people with eating disorders as it does not require the participant to get into difficult positions.
To register your interest or to sign up, click here. In joining us, we ask you to find a quiet room or space for these sessions, making sure you have space to both sit and lie down. It is also useful to have a mat/ pillow or cushion to sit on.
Meditation.
Meditation has been practices for thousands of years, for a number of spiritual and cultural reasons. These days, it is a common practice used for relaxation and stress reduction.
It's easy to dismiss meditation because it's a fad, or sounds boring etc. but it has a long list of benefits for those of us who are seeking calm, happiness or increased control over our lives, and our minds. And the best thing? Whilst you can find services who offer guided-meditation, it is something we can do ourselves and introduce into our daily routines.
Here are some ways we can practice meditation and mindfulness every day:
Breathing exercises. It's a good one for getting started. Focus on your breathing. Bring your attention to the feeling and listen as you inhale and exhale through your nostrils. You might find your attention wanders, and that's okay. Try to keep bringing your focus back to your breathing.
Mindful Walking. Contrary to what you might be thinking, you do not have to be sat cross-legged on the floor to meditate. Find a walk you enjoy, something quiet and scenic if you can. Slow down your usual walking pace and try to focus on those movements, lifting your legs and feet, placing them on the grounding and moving from step to step. You can also focus on your surroundings, what you can hear, see and smell.
Affirmations and Mantras. This can be spiritual, religious, or personal. This particular technique might work well with any skills or tools learnt in CBT or other talking therapies where you might have a particular goal or core belief you want to focus on.
Prayer. Prayer is a great example of meditation and probably the best known and most practiced form. You might have a community leader that could help you with possible resources to help you introduce this into your daily routine.
Weighted blankets.
Okay, so this might not be 'therapy' but it is a support tool many now use to relieve anxiety so I wanted to throw it in here!
Weighted blankets are lined with heavy materials to apply deep pressure to the person with it, and it doesn't have to be a blanket! You can get clothes or big hoodies now which have a similar effect. Many people who use them find they have a calming effect, helping them to relax following a difficult situation or a stressful day.
Of course, it's a bit of a niche area so research is limited but many find them helpful.
---
There are many more options available to you when you look up complementary therapists, so if the options above have interested you, it might be worth doing a bit of research to find out what might work for you.
As with all therapies, what works for some might not work for others – and without a huge body of evidence or research it is unlikely your support worker or GP will prescribe them to you directly. However, you will find lots of discussion from those with lived experience, in forums and online. Some will argue the placebo effective, and other will champion the change they've seen since engaging in these activities. Ultimately if it leads us to feel better, then great!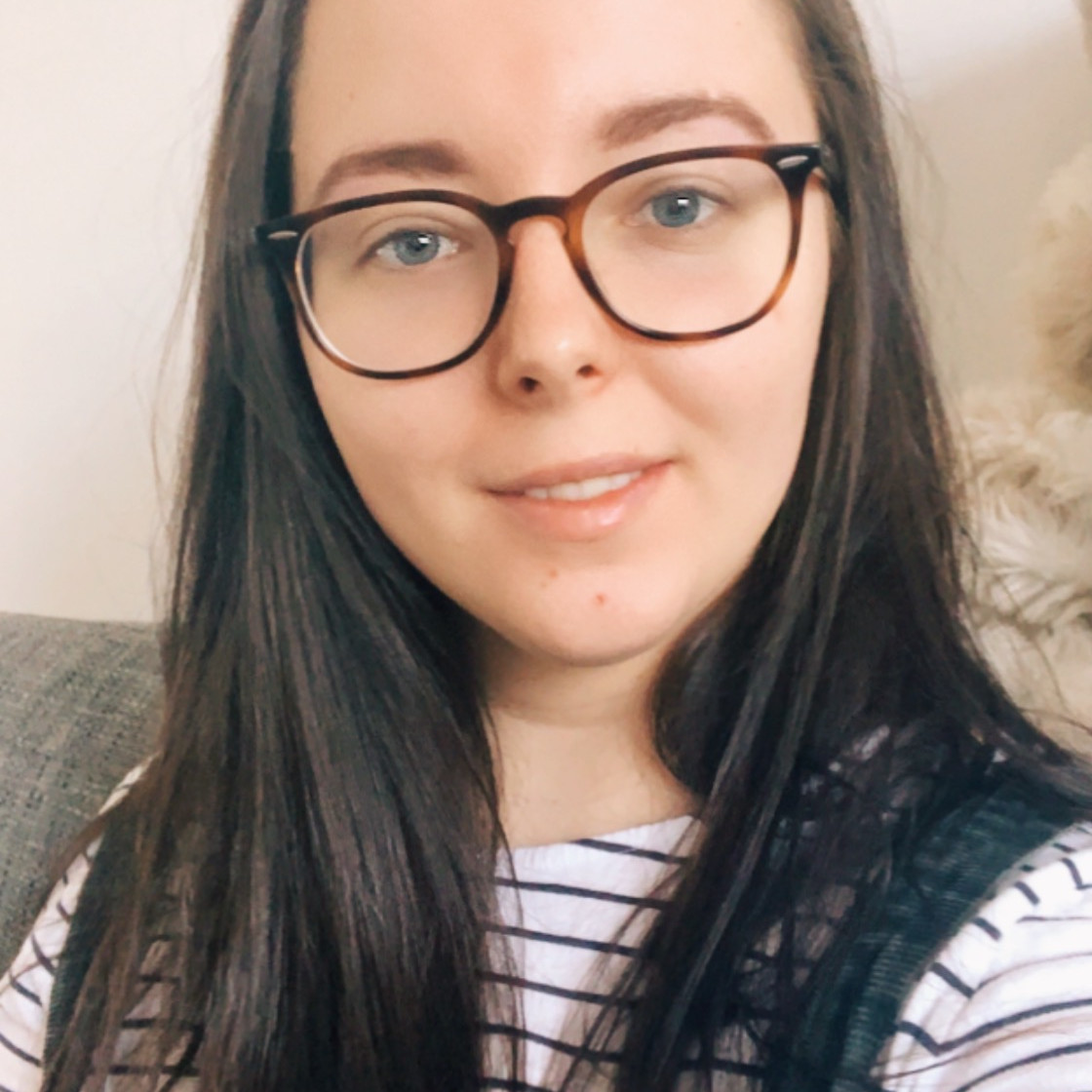 Contributed by Lucy Robinson
Fundraising, Marketing and Communications Lead