Your support is vital to the team at First Steps ED without it, we could not provide the wealth of services that we do.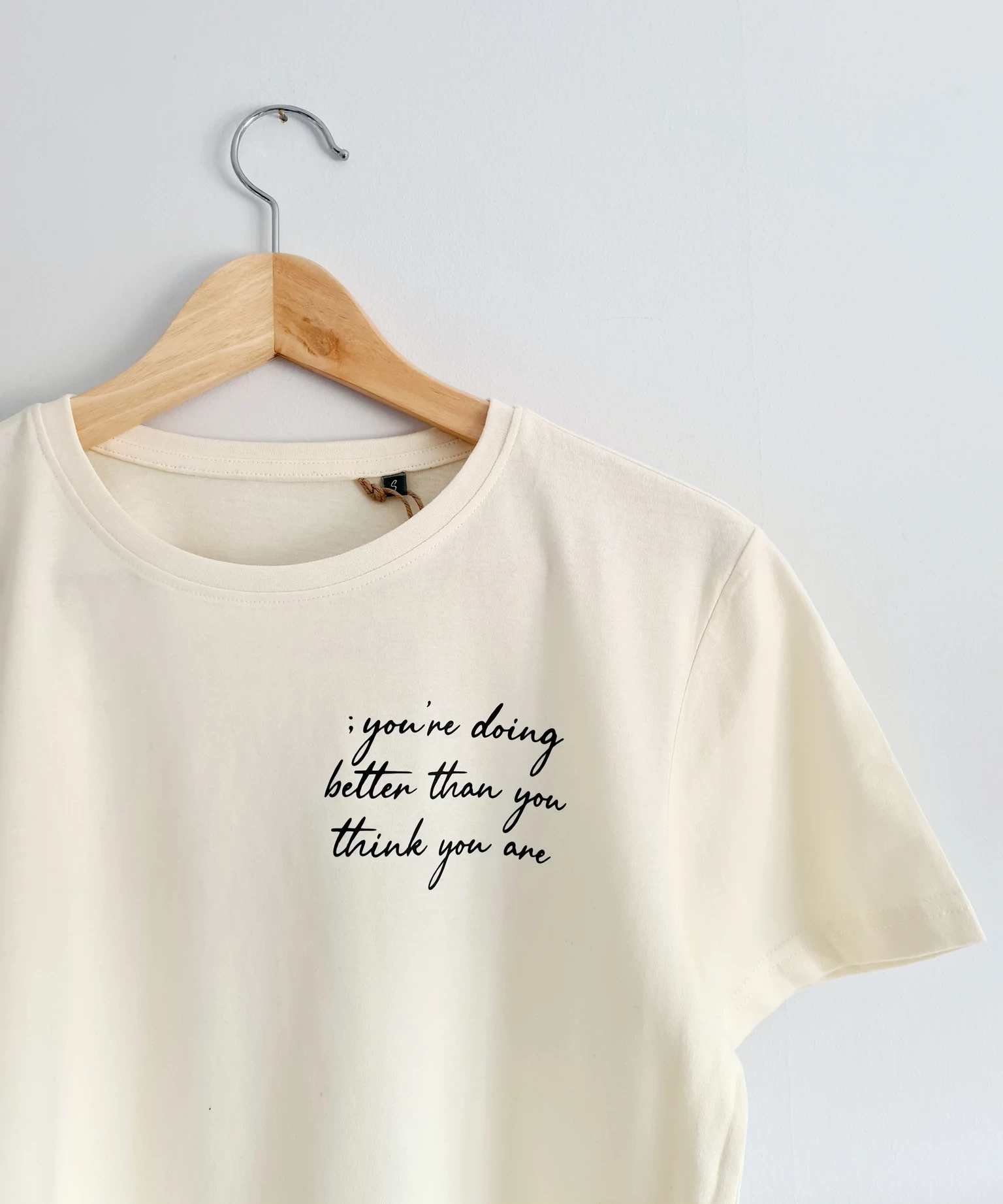 You're doing
better

than you think you are.
We've teamed up with TwentyTwelve to create our very own collection of chari-tees and totes! 25% of every sale will go towards First Steps ED and our services to give us a much needed boost in funding. Support us, and check out the collection here.
There are lots of different ways that you can support First Steps ED. As a charity we couldn't continue our work without your help.
As well as supporting our service users, we want to raise awareness for early intervention and better treatment of eating disorders and mental health.
Thanks to our wonderful team of volunteers, as well as your kind donations and incredible fundraising efforts, we can be here to support those who feel left behind by more traditional support channels, as well as those seeking any additional support or training with regards to mental health.
Here's the latest blogs from our fundraisers!
Here you'll find personal stories and other features from our supporters and fundraisers. To get started on your journey with First Steps ED, get in touch with us today! Or for more stories and discussion visit our blog page. Your story matters and we look forward to hearing from you.