Feeling a little overwhelmed with life these days? Us too. Keep reading for a step-by-step guide on coping with anxiety and panic attacks.
In the UK, over 8 million people are experiencing an anxiety disorder at any one time.[1] For lots of people with anxiety disorders, their brain's default is feeling anxious, even when things are going okay, and they often end up working extra hard to keep pulling themselves out of panic-mode, which can be exhausting.
But even if you don't have an anxiety disorder, you may be struggling with feeling anxious at the minute. With all the pressure we're facing in 2022, it's hard not to worry. Whether you're panicking about living costs, nervous about COVID, worried about work, scared by what you're reading on the news, fearful about the future, or dealing with stressors in your personal life, it's no wonder that tensions are a little high at the minute (to say the least!). You may find yourself getting to a point where you think, "I can't cope".
We all deal with some stress on a regular basis, but if you find yourself becoming overwhelmed with worry, you may notice a sudden change in your body. When you start to panic, you may notice that your heart rate increases, you feel hot, you feel butterflies in your stomach, or you have a horrible feeling inside, which some describe as unease, or feeling like something bad is about to happen (even though you're not in danger). These sensations related to panic can last seconds, minutes, or sometimes hours.
But did you know that the emotions are only held in the body for less than 2 minutes? The chemicals from some automatic physiological responses, such as the stress response, can enter the blood stream and be completely out again in 90 seconds.[2] After this time, we can choose to re-enter the real, present world. The only thing that makes us continue panicking is if we focus on the anxious feeling (or "ruminate" on the worries) which keeps our body in the stressed-out state and makes the emotional response continue.
So, when you start to feel anxious, try doing the following instead:
Notice that you may be panicking. Tell yourself very clearly,
"What I'm feeling in my body is a response to anxiety but is not something I need to worry about. This feeling will only last 90 seconds. I am aware that I am feeling anxious".
This technique, known as thought-distancing,[3] helps pull us out of the anxiety downward spiral, and instead makes us realise that the overwhelming panic we're feeling isn't real (although it feels real, and can be triggered by real-life worries).
Ground
Now that you know you are having a short-lived physiological response to anxiety, and are not in immediate danger, use a grounding technique to bring yourself back to the present moment and out of the anxiety spiral. This will stop the panic attack. Practice some of the following techniques and they will get easier each time you do them:
Pulse-Checking (feel and listen to your pulse change as you breathe in and out)
Rainbow Grounding (find something you can see of every colour)
Box Breathing (breathe in for 4 seconds; hold; breathe out for 4 seconds; hold)
Sensory Search (list the things you can see, smell, taste, hear, and feel on your skin)
Soothe your nervous system.
Anxiety attacks can be scary and exhausting. Once you feel a little more back down to earth, take some time to do something that comforts you before you resume normal activities. This could be talking to a friend, watching your favourite TV show, listening to music, playing a game, eating something – anything which reminds you that you are safe.
Have a look at the blog we recently published where we explain anxiety a bit more, and list some more coping techniques: Anxiety and the Nervous System: What's going on inside my body?
DISCLAIMER: This article consists of some self-soothing information that our colleagues have found effective in dealing with low levels of anxiety. It is by no means a "treatment" and should not be used as a substitute for seeking professional help. If you are struggling with your mental health and need advice or support, please speak to your GP or contact one of the services below:
NHS 111 service is for when someone needs medical help fast but it's not a 999 emergency
The Samaritans provide confidential emotional support to those experiencing despair, distress or suicidal feelings. Call 116 123 or email jo@samaritans.org
Shout is a confidential text service for those in crisis, free on all major mobile networks. Text 85258
ChildLine offers a counselling service for children and young people up to their 19th birthday. Call 0800 1111
References
Mental Health UK – What is anxiety? – Mental Health UK (mentalhealth-uk.org)
Diller, A. (2009). Uncovering racialized perceptions: Obstacles and antidotes. Philosophy of Education 2009, 43-47.
White, R. E., Kuehn, M. M., Duckworth, A. L., Kross, E., & Ayduk, Ö. (2019). Focusing on the future from afar: Self-distancing from future stressors facilitates adaptive coping. Emotion, 19(5), 903.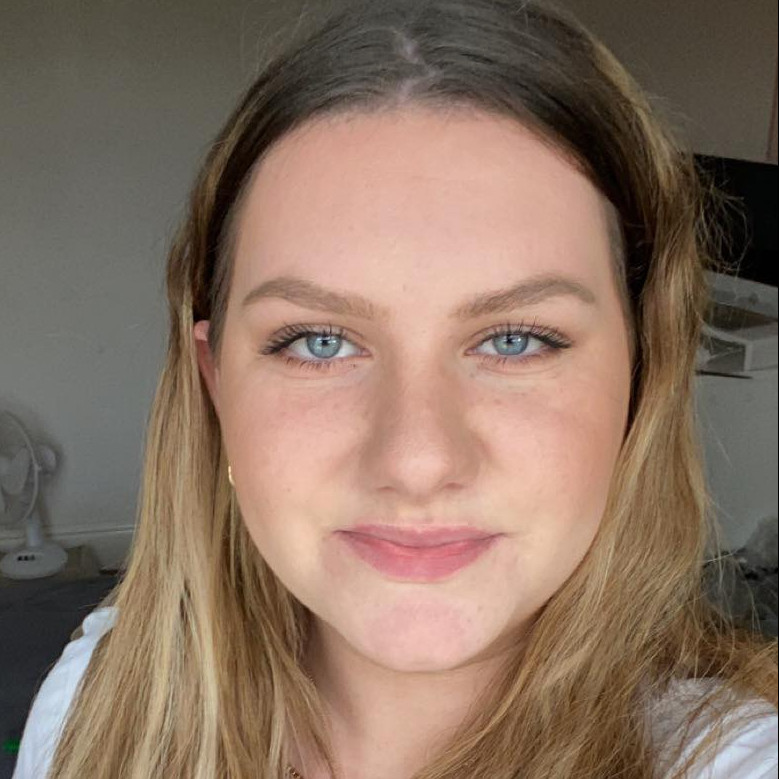 Contributed by Polly Strangwick,
First Steps ED Services Coordinator