"Things can get better": A Family's Story Through Support
For anyone out there who is affected by an Eating Disorder, please know that things can get better. As a family, you can learn new skills and develop ways to navigate this crisis and, if you are lucky enough to be supported by First Steps, they can definitely help.
When we discovered that our son had an eating disorder and realised that he was seriously unwell, we didn't know what to do or where to get support.  We were referred to CAMHS and (thankfully) were accepted for "medical monitoring".  At that stage, no other support was available to us – we felt alone, confused and deeply worried for our son.
First Steps was recommended to us by our son's school and we contacted them straight away. The self-referral process was straightforward and, while there was a short delay of around two weeks until the initial assessment, we were so relieved to find a team that were ready to engage with us and offer help.  First Steps explained the services that were available to us, including 1-to-1 support for our son and a "Skills for Carers" course for us.
At that point, our son did not really want to speak to anybody about his struggles and was reluctant to join the 1-to-1 meetings.  We had to reschedule the first call a couple of times but First Steps were really understanding about this.  When the call finally went ahead, our son got on very well with his FSED support officer.  His mood lifted a little and he was keen to plan the next call. Over the next 8 weeks, these support calls were always positive.  While recovery is a long term process, we saw a significant improvement during this period.
In parallel, my wife and I also attended the 4-week Skills for Carers course. This was very valuable for us in a number of ways. The skills covered in the course (and backed up by a book) gave us an anchor and a growing level of confidence in our ability to manage a situation that was uncharted territory for us. Hearing the stories (and the weekly ups and downs) experienced by other families helped us to feel more connected and more understood.  And it was invaluable to be able to ask questions and get advice, both from the course leaders and from the other carers attending the course.
We have just one suggestion to further improve the service provided by First Steps.  After the 1-to-1 support concluded, it would have been really helpful to have a review (including us as parents) to get some feedback and to talk about next steps, including things to work on, available resources and so on. Other than that, we can't fault the support we have received from First Steps.
We are deeply grateful for both the 1-to-1 support and the Skills for Carers course. Both of them helped us to navigate the most difficult situation our family has ever faced. We are still in a recovery phase but we are hopeful that we are safely past the worst.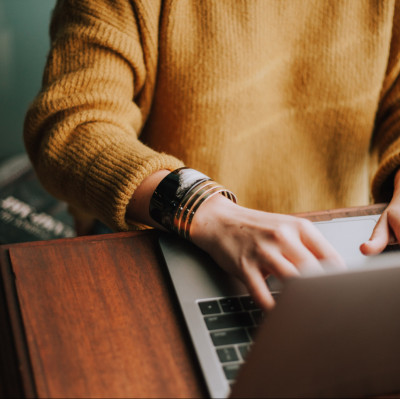 Contributed by Anonymous
If you'd like to write for us, but wish to publish anonymously please let the team know. Visit our 'Write for Us' page to learn more.