Understanding Self Harm and Suicidal Thoughts
It is not unusual for those suffering with an eating disorder or any mental illness to experience feelings and thoughts of self-harm or suicidal. These thoughts and feelings are not uncommon, and it is crucial to recognize their seriousness and understand how to manage them safely. This short blog post aims to shed light on what self-harm and suicidal thoughts are and provide guidance on how to cope in a healthy and supportive manner.
If one is self-harming, stopping this completely may be unrealistic to do as it has become a way for the individual to cope. The overall aim may be to stop however working towards replacing it with safer ways can be explored such as: using an elastic band to snap on wrist, holding an ice pack or drawing on skin. These are all ways that an individual may be able to get similar experiences of self-harm but in a much more controlled and safe way.
Self-harm can be a distressing behaviour for the individual and their families but with the correct understanding and support, there are ways to overcome this.
Are they new thoughts or have you experienced them before?

Do you have an active plan now?

Have you acted on anything in the past?

Can you keep yourself safe?
If anyone you know expresses that they are unable to keep themselves safe, you may need to inform their family and/or team around them so that appropriate support is in place. Relevant safety numbers or contact details are useful to have stored on the persons mobile phone or any place they can easily access. With the right help and support, suicidal thoughts can be managed, finding healthier ways to process what they are going through as part of a safety or self-management plan.
Self-harm and suicidal thoughts are deeply complex issues that rewire understanding, empathy, and effective strategies for management. Seeking help is not a sign of weakness but a sign of strength. Reaching out to professionals and building a support network is an crucial step to challenging these behaviours and building a more happier and positive life.
Your mental health matters.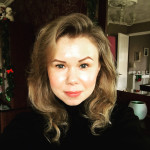 Contributed by Lucy House
Specialist Support Officer