The Importance of Peer Support at First Steps ED
Research by the Mental Health Foundation shows that peer support can significantly improve people's wellbeing, meaning they have fewer hospital stays, larger support networks, and better self-esteem and social skills.
It's often said that there is nobody better qualified to understand a persons' hardship than someone who has lived with the same thing. That sharing of experiences, thoughts and behaviours is unreplicable, providing a unique bond from which to build a strong peer to peer relationship.
One of the many unique elements of First Steps ED is that peer support is weaved into everything we do. Almost all of the staff and volunteers have lived experience of an eating disorder or caring for someone with one, meaning we're very well placed to offer guidance and support.
Our Founder, Cathy Cleary started First Steps as a charity offering fortnightly support groups for those with eating difficulties, after experiencing her own for years. She knew the importance of using her own journey to enhance that of others on a similar path and this ethos is still present now. Whether it's in our one-to-one therapy offering, support groups, online befriending, Yoga or CPD and Skills for Carers sessions, our service users will reap the rewards of our collective lived experience and expertise.
There are so many reasons why peer support can improve a person's mental health recovery journey, but these are just a few we encounter day to day…
Mutual empathy and understanding
When experiencing hardship, it can feel like nobody truly understands or has ever felt the same way. Peer support makes people feel less alone and in the company of somebody who has first-hand, lived experience to share openly and honestly. It's a vital part of the peer process and can be reassuring for both parties.
Active listening
A key skill of any Peer Support Worker is to listen without judgement and understand what another is going through. It is this ability to listen that most helps an individual to feel acknowledged, validated and assured. Peer supporters can then use open-ended questions to understand further and provide affirmations to reassure each other that they truly empathise.
Seeking solutions
It is a misconception that peer support is about providing experience-based solutions and answers. A key part of our role is to help draw those from our service users and helping them to realise their own path through recovery and make their own decisions. It is a mutual process that involves honesty and openness and assisting another to reach productive conclusions safely.
Complementing clinical support
We work alongside clinical teams and specialists to offer a unique service that can't always be achieved elsewhere. We complement an individual's therapy and add value to the recovery process by offering a unique angle to what they are accessing already, whilst continuing to work towards the same goals for the individual. We also take some of the reliance away from medical teams by providing an additional outlet for each person to receive tailored support and guidance.
Providing reassurance
One of the most valuable ways that peer support benefits a person is by providing a series of reassurances that can boost the wellbeing of an individual. We reassure people that they are not alone, that recovery is possible and that we can help them to achieve their goals. We also use our own experience to reassure another that we understand and can genuinely empathise from a first-hand perspective. It is very hard to replicate this relationship elsewhere and makes our work incredibly rewarding as we see the benefits it can have on our service users and ourselves.
–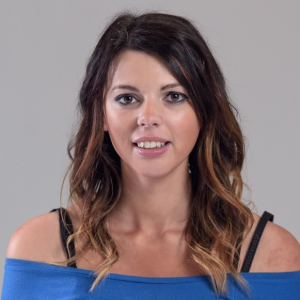 Contributed by Georgie Lazzari,
PPIE Marketing and Communications Lead