Realisation Over Resolution
January is filled with messages and pressures to 'change', it has us looking at aspects of our own life and body that we've never really thought about changing. We all adopt these 'New Year's Resolutions' which are basically self-made rules and/or restrictions that we assign ourselves in hope we become a better version of who we are, or to fit an 'ideal' we have taken from the internet or magazines. The outcome? We all have a little moan, then stress over these insignificant 'problems' before we realise it isn't realistic to cut things out complete and make the big changes on a whim.
So how about we do something a little different for 2022? Let's start this year with 'Realisation' instead of 'Resolution'.
January is the month of rebirth, the opportunity to leave the previous year behind and look to the future. But what if we started the year by remembering the lessons, experiences and achievements of the last 12 months, as well as recognising the difficult times that we have overcome? As much as we try to "wipe the slate clean",  we can't always ignore the bumps and turns real life brings us and that is something we should appreciate, because you made it here.
This year you can make a change, but make it sustainable. Have a go at holding back the need to control and pre-empt every situation and learn from the lessons of 2021 that we shouldn't live our lives on a 12-month timer or getting burnt out by a checklist made up of unrealistic social trends and expectations. Nothing is set in stone, and neither should your 2022 expectations or resolutions.
Tricky territory you might want to keep in mind when considering your 2021 goals…
Time
Looking ahead to the whole year can be very overwhelming. There is so much time that we have to plan for things, but also a lot of time that will slip from us before we realise. Try to keep your expectation manageable and concentrate on having a positive week or day. This approach will help you have an appreciation for the 'small wins' and you'll be more likely to make the most of each week, which, in the end will add up to a much more productive year!
Destination
Being so focused on who or where you want to be at the end of the year, three years or five years is great for your future self, but not so great for yourself right now. Break that goal down to into more manageable step and show yourself some appreciation and experience the good feeling 365 days of the year.
Influence
Where did your 'resolution' come from? Be honest with yourself and really have a think… When did you decide on this resolution, did it come after watching a programme, seeing a picture, hearing somebody else's news, or scrolling on Instagram?
If your new plans or resolution didn't come from your own values and aspirations then it might not be something you are likely to achieve. Think about what is important to you and how much prouder you'd be by drawing your own picture rather than tracing someone else's.
Expectations
Was your resolution created to meet an expectation and if so, who's expectation? And is it realistic?
Ask yourself… Who will it affect? How will it help me? How will it make me happy?
It's not a time to look for 'problems' that need 'fixing' but a chance to do something that will make you proud of yourself.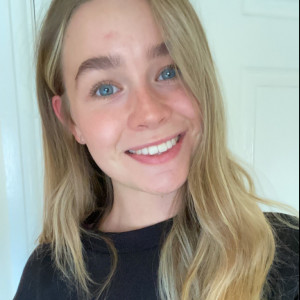 Contributed by Molly Hall,
Specialist Support Officer for Young Persons Service