Misconceptions About Eating Disorders
"Eating disorders are just about vanity."   "If you have an eating disorder you just want to be thin."   "Eating disorders are a way of getting control."
Recognise any of these? Heard them before?
I've lived with an eating disorder for over ten years now and I can't tell you how many times I've heard or read comments about my condition which are simply untrue.
I don't blame the people who made them; it can be hard enough understanding such complex disorders when you have one yourself, let alone when you don't. But it strikes me that many people without lived experience of ED's simply don't see the full picture.
Whilst everyone has their own individual opinions or pre-conceived ideas of what eating disorders are, the following are just a few I've heard that I'd like to try and correct…
"People with eating disorders hate food"
One of the most common misconceptions about people with ED's is that we all hate food and having to eat it – but this is really not the case. I'm not doubting that at times we've all believed our lives would be easier if food didn't exist, but it's not true that we hate food. If anything, it's our enjoyment of food, and the feeling of deprivation this brings, that gives us our biggest challenge yet hugest high.
If we truly hated food it wouldn't mean anything to us to control our intake in one way or another and we would all be using a different coping strategy to deal with our emotions. We use food to manage the difficulties in our lives and as an attempt to feel safe and more able to cope – not because we hate it.
"People with eating disorders just want to be thin"
Absolutely not. Very few sufferers set out to be thin or look unwell, it's an unfortunate by-product of the disorder. Quite often, something has taken place in our lives that we struggle to deal with so we use our food consumption, and sometimes exercise levels, to manage our fears, anxieties and emotions. It's almost like a crutch or a comfort blanket to turn to whilst life is rocky and uncertain and can also be a great distraction.
Whilst it's not the intention, it can be impossible to avoid looking different in one way or another at this time. If you feel the need to restrict your food intake or eat excessively, it will begin to alter the way you look. We don't necessarily want to impact our appearance – it's just unavoidable when carrying out these behaviours.
That's certainly not to say we don't find it incredibly hard to see the scales change or watch our bodies fluctuate but it's not the case that eating disorders are all about looking thin.
"People with eating disorders are just doing it for attention"
More often than not, the opposite is true. A person may be struggling with the attention they are receiving or a difficult situation they might find themselves in and cling to disordered behaviour to manage the anxiety that this brings. Many people with ED's report wanting to 'disappear' and hide themselves away, feeling inferior to others or like they don't want to be seen. Confidence is usually very low at this time and it's common for sufferers to become introverted and struggle to socialise.
I know when my difficulties have been at their peak, I've found it easier to push people away for fear of causing upset, disappointment or conflict. It can be a very lonely and isolating condition. So it really isn't right to believe that those of us with eating disorders are doing it to get the attention of others because it's actually one of the most secretive and private mental health problems you can have.
"People with eating disorders are either underweight or overweight"
One of the biggest difficulties with eating disorders is that so often if you can't see the problem you assume it isn't there.
Although it can be incredibly hard to identify what exactly a 'normal' body looks like, many believe that unless you look too thin or too large, you can't possibly have a problem with food. Or at least not a very serious one.
Sadly many of us struggle to get the support we so desperately need because our difficulties don't sufficiently affect our weight or BMI. Just because you can't see a problem it doesn't mean it's not there so please listen to what we say and try to understand. The mental struggle can be unbearable without it affecting our appearance too drastically but that certainly doesn't mean we're not suffering.
"People with eating disorders can just snap out of it"
When my eating disorder first took hold, I genuinely believed that I had the power to stop it whenever I wanted. I thought I was in the driving seat and completely in control of my food intake and exercise levels. How wrong I was.
I spent around six months becoming deeply engrained in my strict and ritualistic behaviours, centring each day around food restriction and achieving physical activity goals. It became a way of life that proved impossible to stop and almost two years on I still battle the urges everyday, going a few steps forward and then a few back. It's a very slow process and one of the hardest challenges of my life. I wish more than anything that I could snap out of it and just eat normally without the constant dialogue in my head making me feel guilty.
I have hope I will get there, and I'm accessing support which is slowly altering my mindset. However it's certainly not something I nor anyone I know have found easy to put an end to or felt able to snap out of.
Education is the key to helping so many people feel more understood and hopefully this blog will help those caring for someone with an eating difficulty to think about it differently.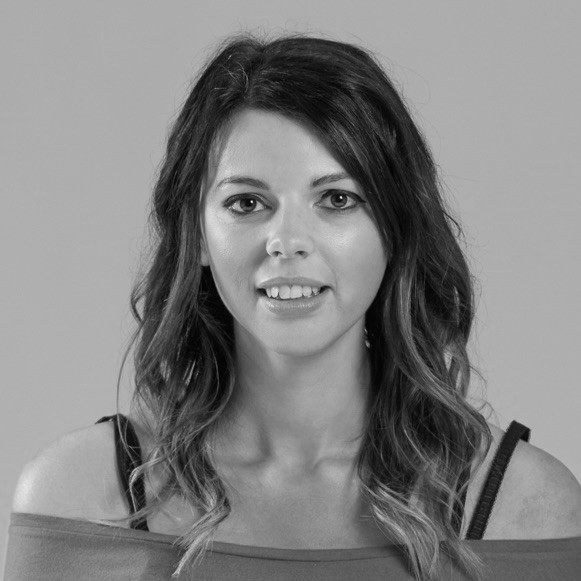 Contributed by Georgie Lazzari,
PPIE Marketing and Communications Lead