'I Love What I do at First Steps ED! But It Can't Be Done Without Funding'
Why did you choose to fundraise for First Steps ED?
First Steps ED provides support that I wish I had had access to when struggling with my own eating disorder, and so I feel it is vital to keep the work that we do going. I love what I do but know that it can't be done without funding!
I started working for First Steps ED in my first year of University. Since then, I have had the privilege of being part of the amazing, important work that they do. My team is so passionate so I felt that the amount of work, commitment and care that goes into everything we do here at First Steps ED needs some well-deserved recognition!
Also, why the Ramathon rather than something else?
First Steps ED was founded in Derby, and whilst we have grown so much over the last few year, it is still our home and base today. Because of that, the Ramathon felt like the perfect, local event to focus on. I can also be a bit of a shy person, so wanted to show that stepping out of your comfort zone and challenging yourself is a positive thing. It's a public event (with people watching, and hopefully, cheering) so I thought it was the best way to push myself.
What is it like working at First Steps ED, working closely with our service users day-to-day?
At First Steps ED, all that we do is centred around those we support, the inspire, motivate and drive everything that we do. I spend a lot of my time working closely with individuals and as a team, we get alongside those we're working with whether that be in group settings or one-to-one.
I love the groups I facilitate and sometimes I learn more from the incredible attendees than they do from me! I feel honoured to be a part of their recovery and the lives of those living with an eating difficulties and disorder – it's such a personal, difficult journey, and as a team we do that all day.
We're a very busy, growing team too. Our referrals are increasing week by week, we're branching out into new areas of the country and always looking at increasing the range of support we provide, so each day is new, different and exciting as we look to broaden our support and increase our capacity and ability to support people.
The team is diverse and sooooo much fun, so that's a real bonus!
Why is it important people get involved?
No matter who you are, whatever your background or experience, get involved. Any action or amount, big or small, makes a massive difference at First Steps ED. You never know how much impact you're making when you step out, raise some money or volunteer. Fundraising, raising awareness and volunteering are all key and very important aspects of what First Steps ED provide, so please get in touch!
What would you say to someone who is considering fundraising for First Steps ED?
Go for it! It's a win – win situation. You can achieve something, get out your comfort zone, challenge yourself AND help support those living with an eating disorder and raise awareness!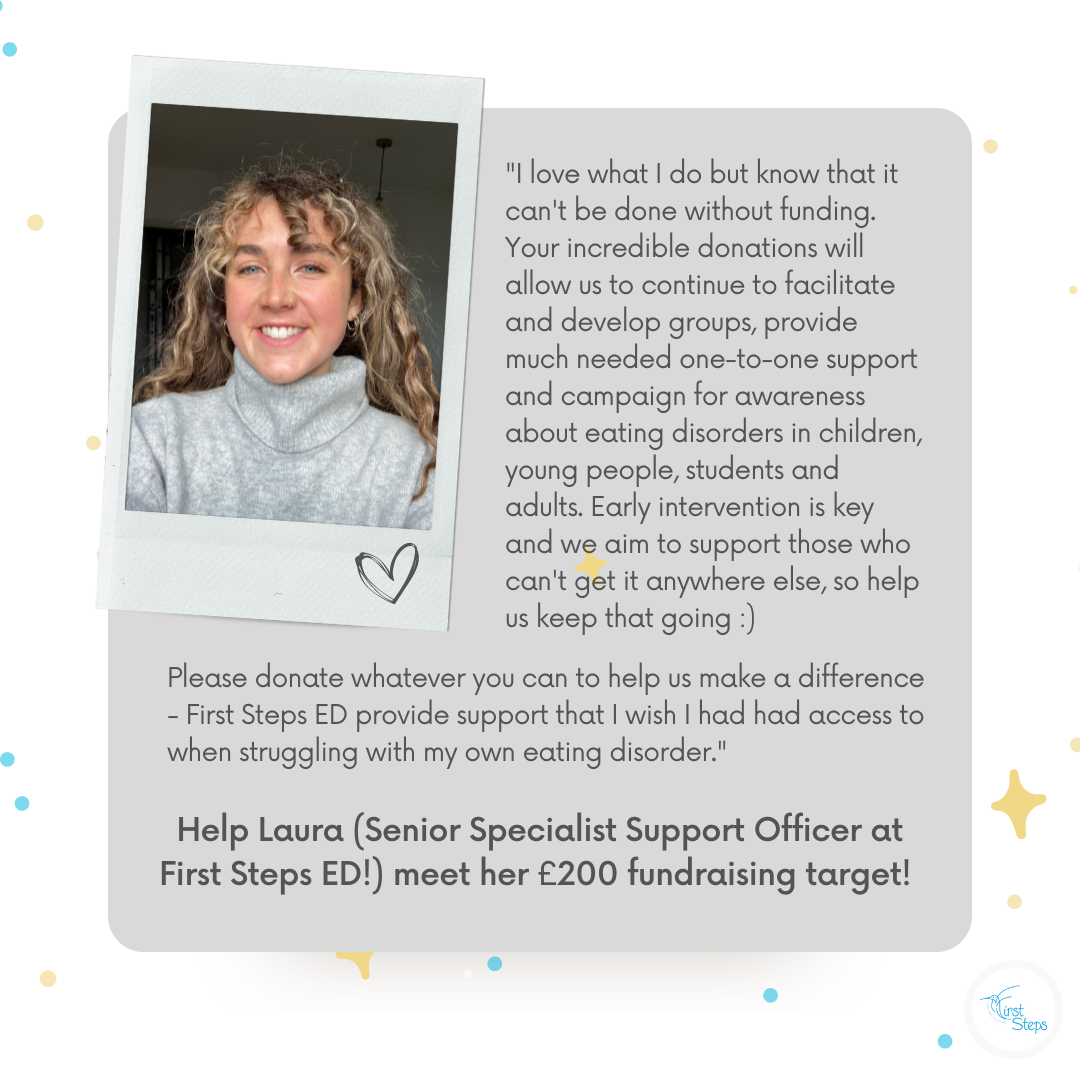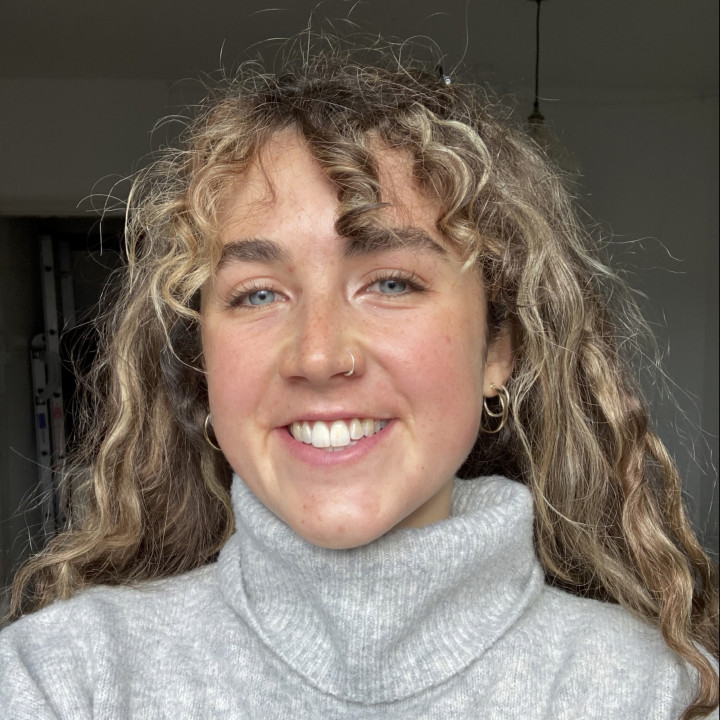 Contributed by Laura Evans,
First Steps ED Senior Specialist Support Office (and wonderful fundraiser!)