Heading to University with an Eating Disorder
Moving to university is a huge milestone for many young people. I moved to a new city when I went to university at 18 and found myself with this newfound independence, a new city to explore, new friends to get to know and a whole host of new experiences to embrace and dive into. Whilst i was, for the most part, excited, it was hard to push aside the anxiety of making new friends and wondering if this new place for me. What is no one liked me? What if i didn't like my course, my tutors, this place?! All of which is totally normal and something thousands of students will be thinking and feeling right now.
The big question is, with all this 'newness' can we still prioritise recovery? (amongst all the little questions of mealtimes, control and finding your way!)
Well, fear not. Recovery is possible, and with the right support, knowledge and motivation to prioritise your wellbeing you can do it! Check out our top tips for managing recovery whilst moving to a new city and/or starting university.
1 – Take your time…
Often the first week in a new town or at university can be a whirlwind, but sometimes it's not! Try not to have too many expectations of what your experience might look like. Take each day and experience as it comes and remember that it can take time to find your feet, new friends and a routine. Find what works for you.
There is no right or wrong was to be at university, in fact you'll probably find that a lot of people are experimenting so if something isn't working for you and your recovery, try something else. Find what feels good, and keep trying – you'll get there!
2 – Keep in touch with home!
It can be easy to put off calling home in your first week, or a miss a text from a friend, but keeping in touch with support network at home will help keep you grounded in this new environment.
Once you have your schedule you might want to book in a regular call with your parents, a friend or a support worker so you have a space to check in. This will help you process any new feelings or emotions which might arise, preventing any bottled up feelings.
3 – Speak to your university
Your eating disorder won't disappear when you head off to university, so establishing a support network in your new city can be really beneficial.
Even if you don't need support right now, check in with the support available at your university, as most will have some kind of wellbeing service or mental health team in place. You don't need to feel embarrassed about talking to someone or discussing your mental health. Many students will struggle with during this time and need additional support.
4 – Have fun, and explore!
You might be coming to university with little to no confidence, so it can feel quite daunting to embrace all the new and different opportunities which arise. Know that it is okay to be nervous, uncomfortable or scared to try new things… But take that as the challenge to do it anyway. Yes, you might still not like it, but hey! You might LOVE IT!
By challenging yourself and getting out of your comfort zone you can learn so much about yourself and rediscover some of the things that make you feel most like YOU. Think of these opportunities as your chance to break free from the small world your eating disorder trapped you in. This includes socialising around food. This might be your biggest challenge but eating together is one of the best ways to bond with people – and you'll find that many events will centre around food.
5 – Have a plan.
Figure out a plan for the times when recovery feels too hard. This might not be a whole essay or book to keep you on track, it could even be just a note on your phone to remind you of the key triggers and when you might need to change your approach.
Creating a plan with a family member or close friend will offer an outside perspective – plus they can hold you accountable and ensure you are checking in when any triggers or difficult situations pop up. One thing which might be helpful is creating a space where you feel comfortable, a home away from home. This might look like affirmations around your mirror, scented candles, a collection of your favourite, books or playstation games.
6 –
Remember why you're here.
Think about why you came to university. Do you want to:
Gain a new sense of independence

Make new friends and a likeminded community

Learn, grow and take advantage of new opportunities
How you approach your time at university will make or break your experience and ability to look back on this time with either joy or regret.
A big lifestyle change during your recovery can feel stressful. BUT, recovery is a mindset, and something you can manage wherever you are so long as you're motivated and passionate about living a life undefined by your eating disorder.
Need support? www.firststepsed.co.uk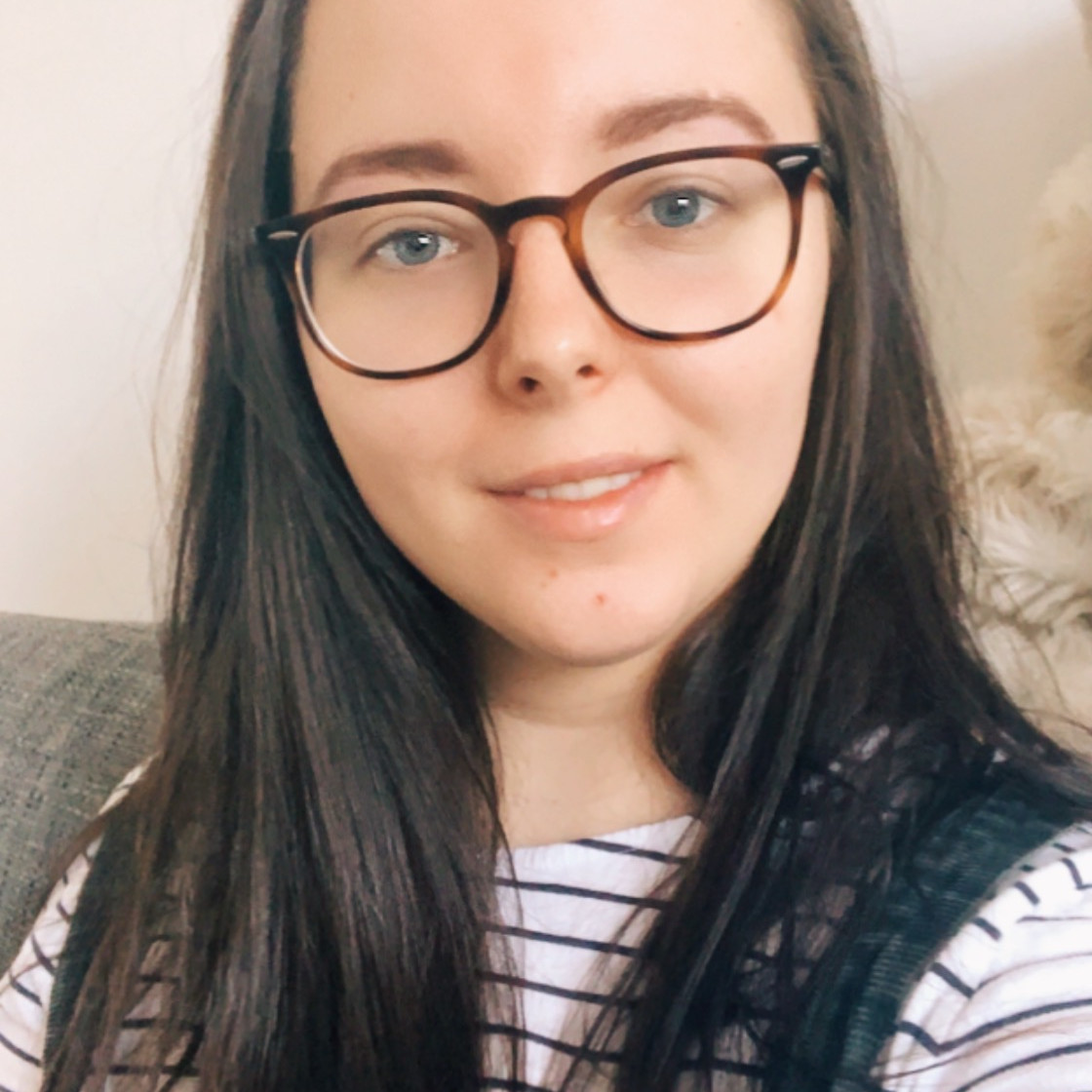 Contributed by Lucy Robinson
Fundraising, Marketing and Communications Lead