Steps for First Steps ED!
Join us as we go the extra mile to support hundreds of new service users every single month who struggle with their relationship with food, body and mood. By walking 10,000 steps every day for a month, you can raise money to help us continue our life-saving support and services.
You can walk wherever you choose; a simple stroll outside in the sunshine or a dance and jive around the house works just as well as swapping your daily drive for a wander to work.
The First Steps ED team have been working throughout the pandemic to ensure our services and support remain available and accessible to all, providing care across the Midlands and beyond to ensure no one is feeling isolated or alone in their eating difficulties.
We can't do it without your support! So step up, and step with us and we continue to provide hope, choices and opportunities to lives affected by eating difficulties and disorders.
If you have personal experience of an eating disorder or current health issues, you should consider any health and recovery implications taking part in a walking and/or fundraising event might have. If you're unsure, talk to your GP or loved one and discuss whether this is the right time to take on this challenge. And don't forget to check out the First Steps ED Fundraising Guidelines before you get started.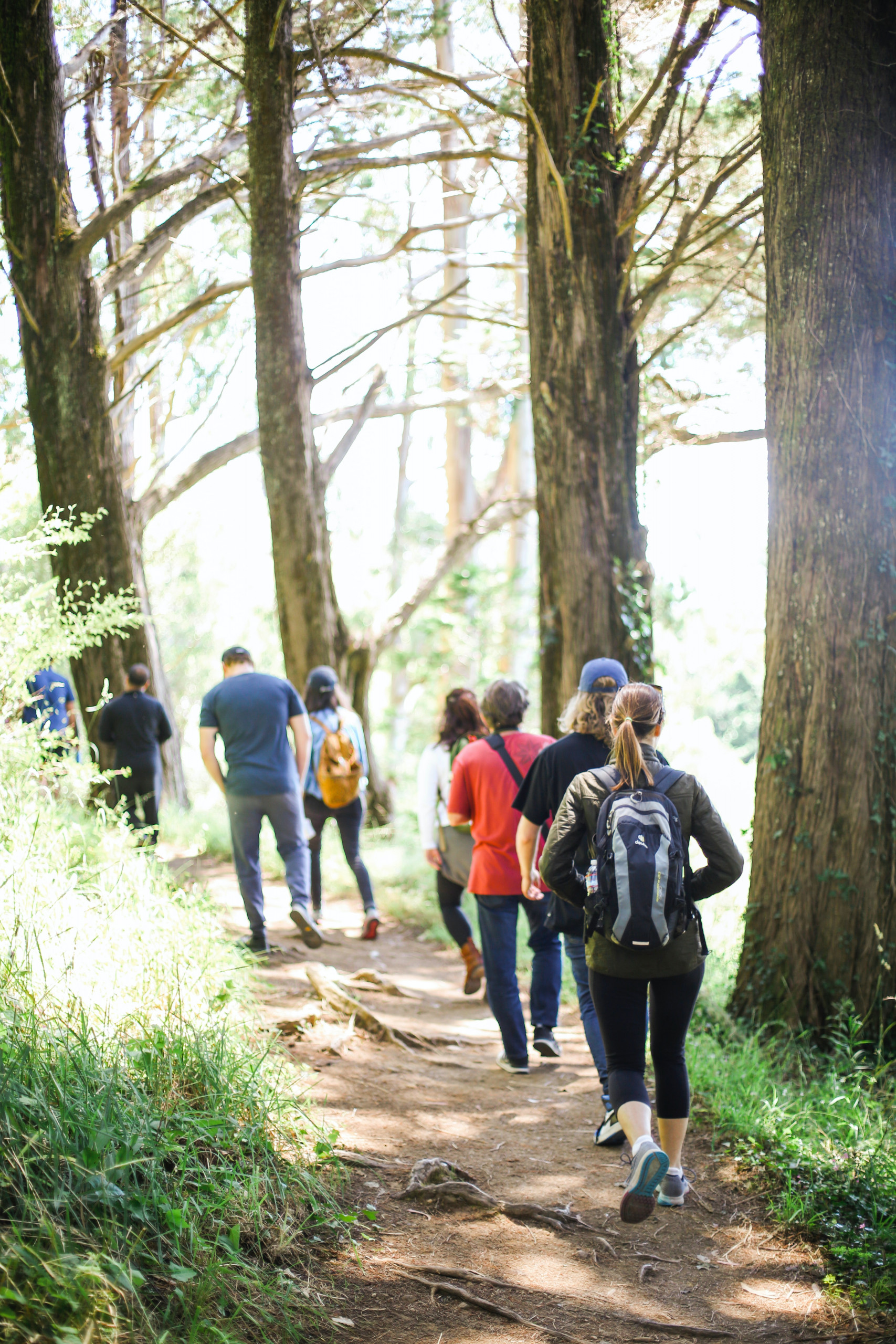 Sign Up
Join fellow supporters and fundraisers and commit to 10,000 steps every day for a month. Check out our JustGiving page to set up your own fundraiser today!
Shout About It
Tell us why you want to fundraise for First Steps ED and we can support you by sharing your story and goals on our dedicated blog and help you raise those much needed pennies and pounds!
Tell Your Friends
Don't forget to tell your friends and family what you're up to! Our support networks are usually the most generous and want to help you on your fundraising journey – and why not have them tag along!?
Get Fundraising!
With every step, penny and pound, you are helping us reach out to those individuals who may not have otherwise found appropriate support for their eating disorder or difficulty with food, mood and body.
The difference your fundraising makes…
"Unfortunately I didn't meet the criteria for a 'formal diagnosis' so wasn't able to access any support for my eating difficulties. It wasn't until I saw a friend of mine share a post by @firststepsed that I realised there was a service that could help. Learning that what I was feeling was valid and did warrant some kind of support was an important step in my recovery. Without First Steps ED, I'm not sure I would have ever received the support I needed for a better quality of life."
"I'm very grateful for my experience with First Steps, and even if I didn't want the help to start with, it was definitely worth it in the end. The workers I encountered were both very kind and welcoming. The CYP (children and young persons) service deserves the world and has set me on a path that I would much rather walk down than going down the relapsing path. Thank you First Steps you are a wonderful service."
Every steps counts… And not just for us!
Walking has mental health benefits. It's true! Walking can be a great way to take a break from your routine and wash away the daily stress. Not forgetting that the exercise-induced endorphins will leave you feeling better than ever.

Discover new places and hidden treasures in your local area. Sometimes we don't even know what is on our own doorstep! Use the challenge to stray from your usual route to work, or explore your local area – you might surprise yourself with some hidden public footpaths you didn't know existed.

It might help your save some pennies! Swap your weekend drive for a Sunday stroll into town. You can cut down the petrol costs by walking to your local supermarket, whilst getting your steps in for your fundraiser… Perfect!

Time for some walking and talking… Invite your friends to join you and make it an event, or give them a call as you go. Remember to tell them about your challenge to push through a couple more donations!

Make it your mid-day motivation. A month might sound like a long time, and sometimes you might feel as though you're too tired to get out walking – but keeping active can actually give you the mid-day boost you need to keep going!

Helps beat eating disorders, and end stigma! Remember that with every walk and donation you are helping to fund life-saving support for those struggling right now, as well as raising awareness for early intervention and prevention of eating disorders.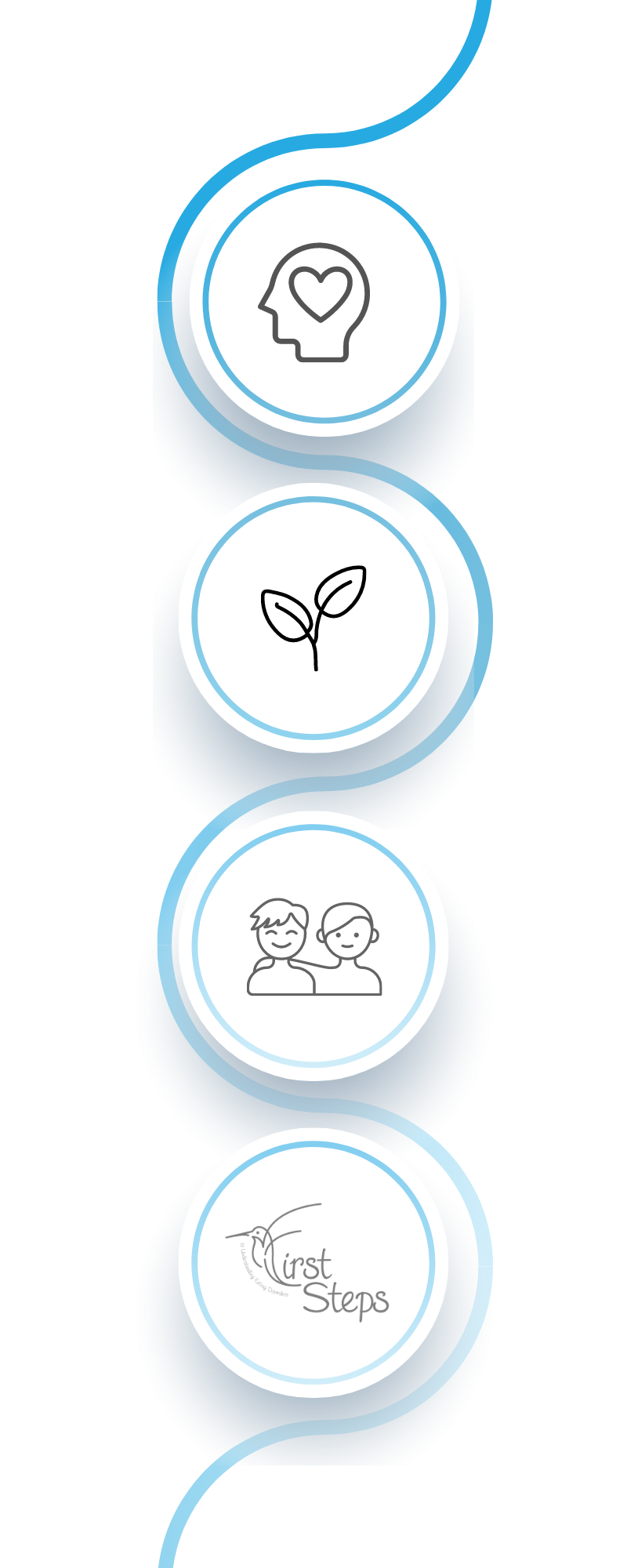 Motivation and Inspiration…
Here you'll find personal stories and other features from our community to help motivate and inspire you. For more stories and discussion visit our blog page. Your story matters and we look forward to hearing from you!
Frequently Asked Questions
Depending on your stride length and walking speed, 10,000 steps is equal to 5 miles or an hour and 40 minutes walking. So that means that by the end of your month-long challenge you will have gone through about 150 miles!
At just £2 per mile, that would raise an incredible £300 for lives impacted by eating difficulties and poor body image!
There are plenty of ways to keep count of all your steps. Some people opt to use smart watches to keep track, or there are plenty of free apps, like Strava, available for all smart phones that will count every step throughout the day. In fact, JustGiving is partnered with Strava which means you can link your page to Strava and your page will be updated with your steps in real time!
Free iOS apps
Apple Health
Apple Health will count your total steps per day and distance travelled. This app should already be built in to your iPhone or Apple device, so there's no need to download anything else.
Pedometer++
A straightforward, easy to use app with no login required. Set your step target and track your weekly progress. This app doesn't require GPS so won't drain your battery! You can download it from the App Store  .
Free Android apps
Google Fit
Google Fit, which you can download on the App Store  , will track your steps and distance travelled. You'll gain points for different activities to help you stay motivated.
Leap Fitness Step Counter
A very simple app to track you daily and weekly step count. This app doesn't require a login or GPS so won't drain your battery. You can download it on the App Store  .
Sometimes life can interrupt our good intentions, so if you need to pause, postpone or cancel event please do not panic! Your supporters will understand that some days it is easier than others, just make sure you are prioritising yourself and your wellbeing above that step goal and resume if and when you can!
An online donation page makes fundraising much easier and means you don't have to pay in the money after you've completed the challenge.
Let JustGiving track and donate everything you raise for you so you can focus on your steps. With JustGiving you'll get your own personal fundraising page to share with friends, family and strangers – and don't forget to use your page to share your story and why you have chosen to support First Steps ED and our 'Steps for First Steps ED' campaign! You can even keep your supporters and followers up to date on your fundraising journey!
If you need help with your fundraising page, get in touch with our team today at info@firststepsed.co.uk
Make sure you spread the word about your Steps for First Steps ED challenge! Start by sharing your JustGiving page on your social media channels, or send it around friends and family via email or text. Word of mouth often works best too, so make sure you find an excuse to bump into friends, family and colleagues and share what you're up to!
Our team are also here to help! We are happy to share your fundraising on our blog and social media pages – as well as help discuss other ways to give your fundraising challenge a little extra push (contact us now at info@firststepsed.co.uk)
Any donation, no matter how small, can go a long way to helping lives impacted by their relationship with food. By undertaking a fundraising event, you are also helping us to raise awareness of eating disorders, and help others learn more about what we do.
Whilst you might not reach your fundraising goal, it's likely you will have helped others learn more about what we do – you might even have helping someone reach out for support which is so important and incredible! Don't underestimate your impact!